Toronto's #1 Prusa Distributor
Proud vendor to universities, businesses, libraries, and hobbyists across Canada.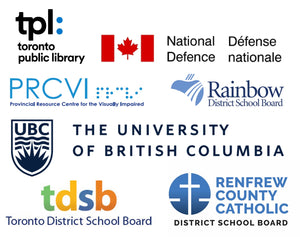 Prusa Parts & Accessories
Testimonials
This pod holder was the perfect solution for storing all our different types with easy access. The center storage area is a huge plus, you can even standup a full sleeve or two still on the box and many more pods loose.
Great design and quality!

Rich
The VoxelPrints products are of great quality at a great price! I needed this delivered quick for a cake topper and VoxelPrints made it happen.  Awesome customer service!

Juanita C.
3Devo extruder comes with sophisticated data logging and process monitoring software, providing e.g. a detailed map of filament thickness.

Dominic J.
Quick delivery! As advertised, exactly what I was looking for. I would recommend.

Mike
VoxelPrints is an AWESOME seller! Shipping was delayed due to the increased volume this holiday season but they were willing to work with me during this time and wanted to ensure my product arrived! Thankfully the product arrived and I LOVED IT! I can't wait to gift this to my brother.
It is a great product, I would definitely recommend purchasing from this seller!

Coral