Chocolate Sugar Cookies Recipe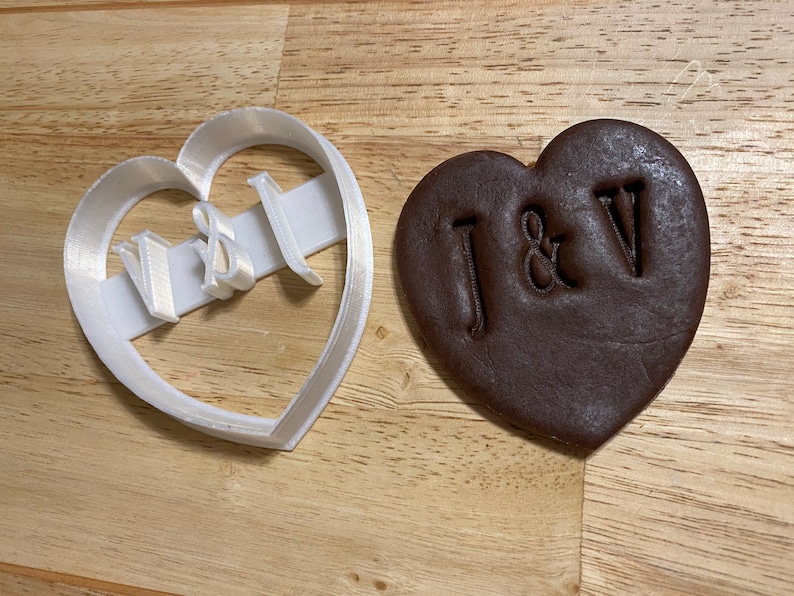 PREP TIME: 15 minutes
COOK TIME: 45 minutes
These tasty chocolate sugar cookies are delicious and work great for embossing! 
Ingredients

3 

cups

all purpose

 flour

 

1/2

teaspoon

 salt

1 tsp baking powder

1

cup

butter

 (unsalted, room temperature)

1 1/2

cups

suga

r

2 

eggs

2 tsp vanilla extract

2/3 cups cocoa powder (unsweetened)
Instructions
In a bowl whisk together the flour, salt and baking powder. Set aside.

In the bowl of your mixer, add the rest of the ingredients and mix until smooth, I mixed mine about 3 minutes. Add the flour mixture in batches about 1/3 at a time and mix. 

Transfer the dough to a big piece of plastic wrap and gently knead it until it forms a ball. Wrap the cookie dough and refrigerate for at least an hour. 

Preheat  your oven to 350 degrees. Line a couple baking sheets with parchment paper.

I found it easier to cut the dough in 4 pieces and roll out each piece at a time so that it's about 1/4 of an inch in thickness. Cut the cookies with your favorite cookie cutter. 

Place the cookies onto the prepared baking sheet and bake for about 9 to 11 minutes, just until the edges are firm and the center still slightly soft. Repeat with remaining dough.

Transfer to a rack and cool. If you wish you can sprinkle them with icing sugar.
BUY YOUR CUSTOM COOKIE CUTTER HERE: 
Custom Heart Shaped Cookie Cutter